The disciplines listed below provide (but are not limited to) the services identified. Each discipline works in collaboration with the persons health care provider.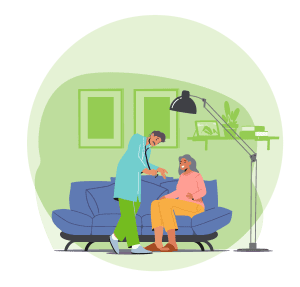 Skilled Nursing
Registered Nurses and Licensed Practical Nurses provide wound care, medication, wellness and diet teaching, overall body system assessment and vital signs.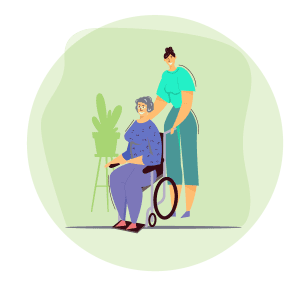 Occupational Therapy
Licensed Occupational Therapists provide upper body mobility & strengthening training, dressing, grooming and bathing strategies.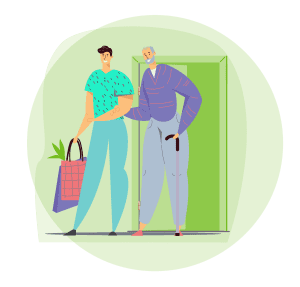 Medical Social Work
Medical Social Workers assist with access to community services, emotional health assessments and appropriateness of living arrangements.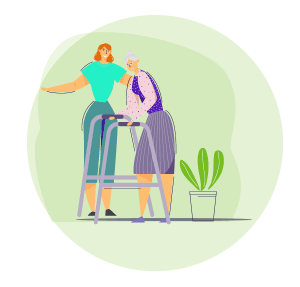 Physical Therapy
Licensed Physical Therapists and Physical Therapy Assistants provide personal safety assessments, home safety assessments, fall prevention, strength & endurance training, safe transfer, stair climbing.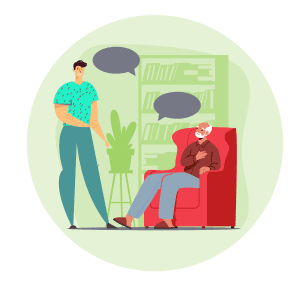 Speech Therapy
Speech Language Pathologists provide strategies to cope with potential health issues related to swallowing difficulties or cognitive impairments.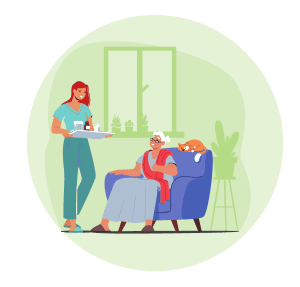 Home Health Aide
Certified Home Heath Aides assist with bathing, dressing, grooming, light house keeping and meal prep when it is assessed to be necessary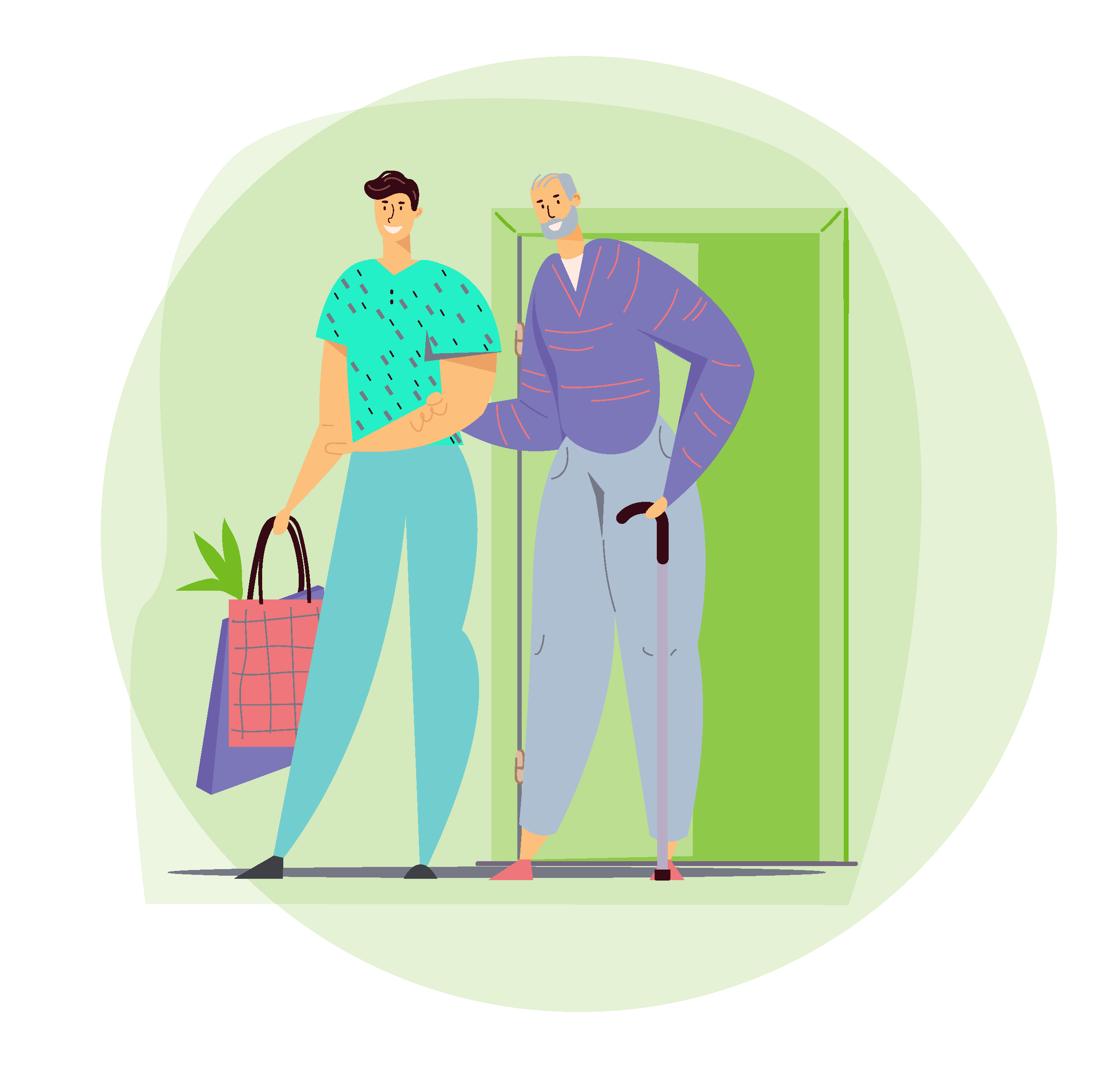 Disease Management
Diabetes, Congestive Heart Failure, COPD, Acute & Chronic Wounds, Complications from circulation issues.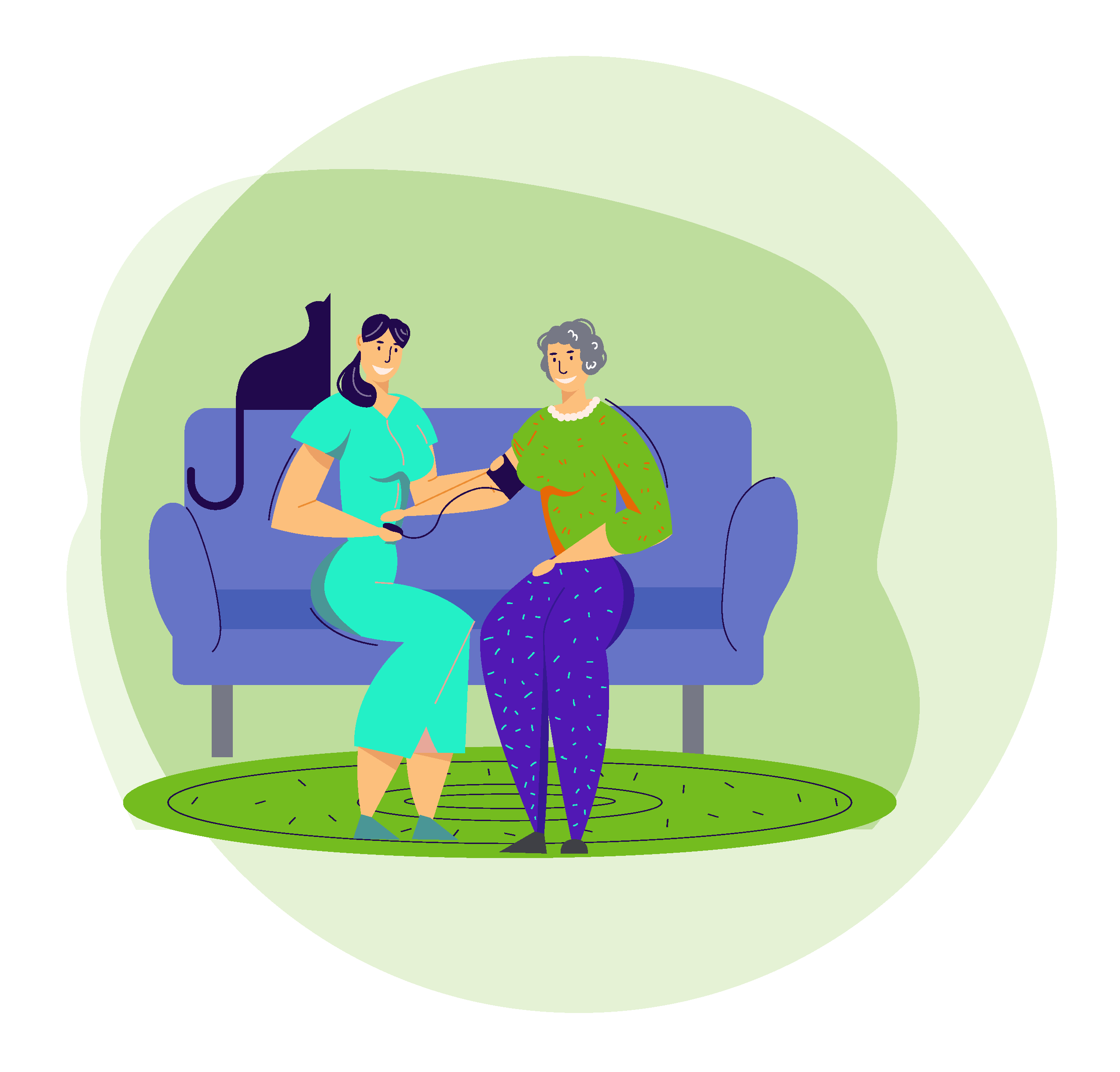 Post Operative Orth Care
All post op care for Ortho patients.

A company that truly cares about their clients needs as well as their employees. My grandma has been receiving care for a while and we are beyond happy with their support.  Highly recommended.
– Anesa

I am working at Infinity Home Care for more than 15 years.  Infinity Home Care's staff are caring, compassionate, they are responsible and reliable.  They show excellent quality of work for the caring for the the senior adult.
– Lucy


Excellent place to work, excellent care and services given to patients! I will alway be thankful for giving me the opportunity to be part of your excellent team.
– Robert

We are your caring neighbors.